Make Your Tweets Searchable With Optimization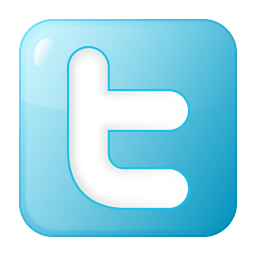 Tweets are the most important thing to get attention to your Twitter account. Make sure that your tweets are made use the most to make them easily searchable. There are simple ways to use your tweets for optimization process just like SEO to make the Twitter account easily recognizable. Try to post the contents that have the capacity to retweet and if you have good number of followers in Twitter can also help in getting more tweets if the shared contents are really interesting. If your Twitter account is related to a company, then include keywords related to your product so they can easily get recognized. Try to create updated Twitter list to reach the relevant people in Twitter. Just start with this simple process to get your tweets optimized easily.
1. Twitter search optimization- Tweets are also recognized by Google now and you can optimize the Twitter account to make them searchable for a long time. Try to make your username as well as handle to make the website and name of your brand. In case you are not able to find the matching username and handle, make sure that they are at least related to each other. The handle cannot be changed very easily like the username, so try to select them carefully. There are chances that you can lose the recognition received by your account till now if you change the handle as you will also lose the verification badge. Also avoid using too much of number in your Twitter username as it will become difficult to optimize the tweet. Add the Twitter link to website, blog or even other social media platforms to get attention from various people.
2. Using embed code- There is a embed code available from Google that can be included in the website for better search results. It is very easy to add this embed code in the website as you can simply collect it from Google Developers website.
3. Tweet with keywords- To get your tweets easily searchable, try to include few keywords in them. Try to use various keywords on different tweets to make them easily visible. There are also tools that can help to find the best tweets such as Twitter analytics. After finding the right content for your tweet, try to use them in a proper way. The important words used in the tweet can be seen in Google and if you use a relevant images or links in the tweet they will also start appearing on top of your search results in Twitter.
4. Support retweets- Retweets are one of the best ways to make the content easily searchable than depending on Google. If your share contents from other accounts, it is possible that they can also share your tweets. Always maintain your tweets short that it can be used to retweet. Try to use less than 100 words for your tweet and leave the remaining words to retweet by others.