Advertisers Receive Their Twitter Awards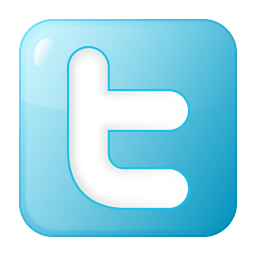 There was an announcement about Twitter Awards in August which featured that Twitter will be rewarding the top performing advertisers. The results of this special award from Twitter has been announced by the company based on the campaign and performance stats. You can go to Twitter Marketing website to see the complete details about the category in which the awards are announced. The Twitter Award has been announced in different categories which as follows and all these are based on campaigns as well as their key performance.
1. Live Award- This award will be given to campaign that was successful in using Twitter to reach the people live through various sources such as events and more. NASCAR was the winner of Twitter Awards in this category. The campaign results showed that they earned 13,000 & more mentions in 60-seconds and it is also considered to be a record. This also lead to 640% raise of Twitter followers and about 22.5% live audience increase.
2. Impact Award- It has been announced for the campaign which used most helpful and unique strategy to get most ROI. Snickers Australia was the winner of this Twitter Award for their campaign known as 'Hungerithm'. The campaign results showed they earned 30-million & more media impressions. Its PR value was increased to AUS$1.4 million due to 150 and more online articles. They also found there was a increase of visitors to their website which was about 400% and brand mentions saw a raise of 120%.
3. Creativity Award- This award is given to honor creative as well as innovative campaign and it was awarded to Airbnb. The campaign results include 63-million impressions, 1.3-million video views and were able to overtake premium TV advertisers.
4. Scale Award- It is awarded to campaign that was able to create engagement & awareness worldwide and had an important cultural impact. It was announced to 'Dear Media' from Dove. The campaign results include 40,000 & more tweets were made with a special hashtag, user reach for increased to 321 million and it also earned 1.2 billion media impressions.
5. Customer Award- This award has been announced to business that was able to perform very best using Twitter in providing good customer service. Apple Support was announced as the winner of this category. The campaign results showed the company had 150,000 & more likes and retweets along with highest rank for the average engagements.
6. Growth Award- It will be awarded to recognize the small businesses which was able to use Twitter Ads for its growth and expansion. Twitter has not made any announcement related to the winner of this award. Twitter has announced its first award for this category based top performing campaigns during this year. You can use all these information to run a successful campaign for your business and if possible try to take part in the second Twitter Awards if there is an announcement from the company during next year.