Improving Small business With Twitter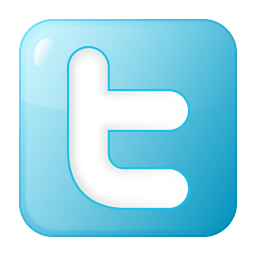 Twitter has been one of the most important source to achieve a successful business career. There are many big companies that use the features offered by Twitter o make it big. Twitter doest not only support the bigger brands, but there are few things that can be used by the small business to for achieving success. Here are five important steps that can be followed by small business to get most out of Twitter. Try to stay active in Twitter on regular basis to make use of it perfectly for your small business.
1. Targeting- Hashtags are used in Twitter to find the right customers, competitors or more for a particular brand. Twitter started to use the hashtags from its beginning and later it was followed by other social media networks such as Facebook and more. Just use the hashtags to look for your competitors and you must start following their followers. By targeting your competitor's followers, it is possible to know how to promote your business.
2. Lists- Create your own lists related to your brands or product which is very easy to use. Try to create more distinct lists which must mainly focus on your business. The lists must include details about local customers, competitors, existing customers and more. By doing this you will be able to see the tweets and act according to improve your business.
3. Share- You must always share the posts that can really attract most of the people in Twitter. Try to retweet the posts that you like and don't forget include the link from where the post was taken. But you can change the post and include your comments which will help the audience to know what your own opinion is related to the subject. By doing this you can also get the shared as you shared the other post. This can also help in spreading the details about your business as other people will read the post and also your view about it.
4. Follow- Most of the people don't like to follow other Twitter accounts that is not related to their business. But you can follow the people who really are capable of trusting. If you start following other, it is possible to get followed by others to your account. Make sure that the account you are following is not fake and also access your followers on regular basis to make it more effective.
5. Response- You must respond to a retweet for a post immediately. It is important to respond to the retweets immediately as it can help to get engaged and also continue your conversation. Express your gratitude for the people who share your posts by replying thanks. If you are unable to respond to the tweet due to your busy schedule, you can create a Twitter notification in your mobile and computer. By doing this you can easily retweet in a proper way and it can be useful for small business.